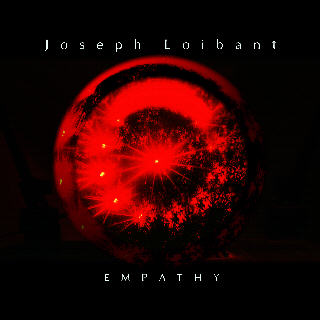 JOSEPH LOIBANT
"EMPATHY"
At-Mooss Records
In this memorable work, we get immersed in new sonic universes.
Joseph Loibant is one of those artists that know how to take us into
musical landscapes full of strong emotions. His talent can be appreciated
as he creates complex rhythmic structures, that become perfectly fused with
the melodies and the atmospheres. His compositions are overflown with
dynamism, cosmic grandeur, a shattering rhythm, and occasionally, also
romanticism and passion. The album has Ambient, Industrial and also cosmic
elements skilfully fused together. There are plenty of powerful rhythms, of
a metallic quality, enhanced by synthesizers. Also there are slow passages,
where the mysterious landscapes and the atmospheric environments
predominate. In a few words, this is a work that will not leave us
indifferent to it. This album is the third disk of a 4CD set tittled
"Box", but it is also available separately.

EDGAR KOGLER